Collaborative results
With ELFI, first one needs to understand that there are NO LIMITATIONS in an ELFI-based, Energy-efficient, Green and Sustainable, Home, Real Estate Development, or Master/Urban Planning project.  The ELFI process is an efficient, effective and enjoyable process, when you know that you have access to an entire ELFI Business Ecosystem, as described in this website.
Precision and Quality… from Personalized and Customized to Mass Customization, Cost-efficiency and Cost-effectiveness.
Beyond understanding ELFI's Energy-efficient, Green and Sustainable, and Integrative Systems and Solutions, it is of critical importance to know that these parameters are only the beginning of the ELFI winning equation/formula… As perhaps a greater strength with ELFI, beyond INTEGRATIVE CAPABILITIES, SUSTAINABLE ADVANTAGES and ENERGY-EFFICIENT BENEFITS, is that everything that ELFI engineers is ADAPTABLE, SCALABLE, and NEXT-LEVEL, CUSTOM-OPTIMIZED.
Next-Level Customization begins with obtaining a shared-vision of each project through thoughtful attention to detail, as established from the collaborative and cooperative efforts and planning with the initiator, and other stakeholders, first.  ELFI listens first to gain an understanding of initiator-vision through their eyes, and with an additional step of understanding through the eyes of the people who will be impacted and affected by each initiative, to collaboratively achieve and effect the most sustainable Project Charter.  Then, having achieved the initial initiator-ELFI, shared-vision and Project Charter, the real work begins… Further Crystallization, Formulation, Planning, Optimization, and Development, through Implementation, Execution and In-field Services, with the Architects, Engineers, Builders, Developers, Planners, as applicable, on a case-by-case basis, and all of whom will have collaboratively, collectively and ultimately share the same vision, at the outset of the initiative and Project Charter.  Of course, this description above is only an example, as there are no templates in this business, and opportunities come in all shapes, sizes, and parameters, and may be of any configuration.  However, it is important for all parties to agree upon a cooperative and collaborative, working relationship and shared-vision, pursuant to the Project Charter.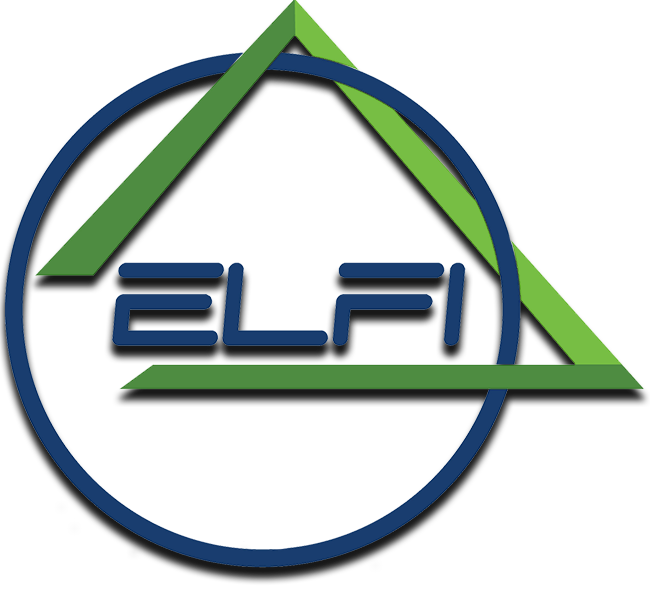 Note:  Initiators may be anyone from prospective Homeowners to Real Estate Developers, Contractors; Builders; Architectural Firms; Private, Municipal and Value-Added Sector entities that are positioned to fill a void within a low-carbon economy transition; Governments, Corporations, Companies and Entrepreneurs; or, other.
Within this section of our website, you will see many of our Collaborative Results since 2002: Single-family homes, affordable housing, multi-story apartment complexes, multi-purpose sports complexes, commercial properties, government/municipal buildings, and more.
With ELFI, every ELFI-based project, program, system and solution firmly establishes a Next-Level Customized, collaborative, energy-efficient, green and sustainable, health and environmentally responsible result.           
Please also see ELFI's 82% reduction of utility costs, testimonial!!!