Joey Terrell of Denny's Restaurants
Retired Owner of… The One & Only: "My Green Denny's" located in Joliet, Illinois, U.S.A.
82% Energy Cost Reduction versus Joey's Other Conventionally Built Restaurants!!!
"When I was first introduced to ELFI Building Systems & Solutions (known then as ELFI Wall System), I had no idea that it was the beginning of such a unique & collaborative effort of energy-efficient, green and sustainable, technologies that goes beyond a usual business and personal pioneering vision.  Immediately evident with ELFI (and George) were the shared-values to the extent of which I came to realize has no limit to what may be accomplished in the world of energy-efficiency.  ELFI is truly a full-suite provider of best-in-class (and practice) products, engineering and consultative services, solutions and technology to address all structural initiatives within the energy-efficient building sector.
Building (Energy-Efficient) performance at its best!  Two extremes immediately come to mind.  The first was shortly after our Grand-Opening in December 2008 in Joliet.  In January/February 2009, it was cold, very cold, -10 degrees (Fahrenheit) Chicago winter cold!  During the great response from the fine folks of Joliet and surrounding areas to our opening, we were busy, very busy, down the street and around the corner busy.  At restaurant capacity and even with the doors constantly opening and closing, we had to run our air conditioner!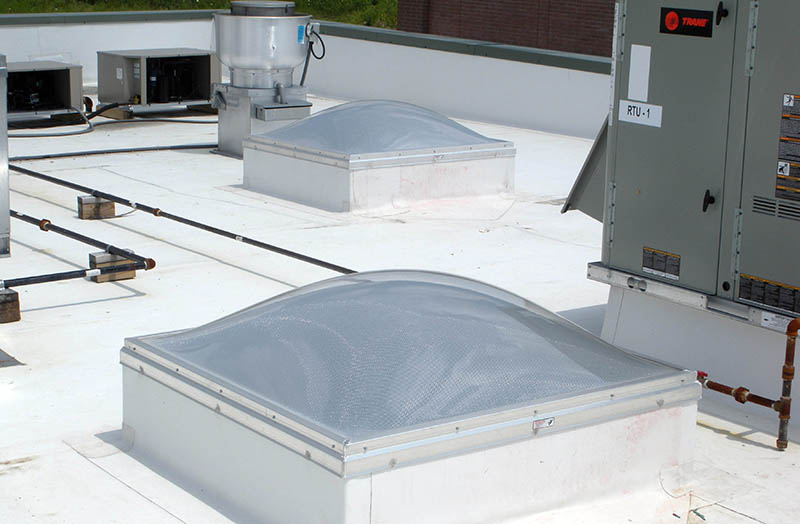 The second example is from when the entire strip mall was under construction, under the intense summer heat (of greater than 100 degrees Fahrenheit and humid), under cover of only the, still open/unfinished, ELFI Wall and Roofing (panel) System.  My wife (reluctantly, due to the heat and going to a construction site) and I visited the future site of the greatest Denny's in existence (Green and Sustainable Denny's), and we were astonished that within the "open" ELFI structure only, we found ourselves standing in a pleasant and comfortable seventy-something degree temperature.  I knew at that moment that we were on to something great with the possibilities of ELFI building technologies!
Insulate tight, ventilate right.  That's an ELFI structure.  That's empirical proof that I PERSONALLY have seen and experienced; it's undeniable, energy-efficient and true… AND, IT'S GREEN & SUSTAINABLE TOO!!!"